I ran another 5K a few weeks back. My son Kenneth has been begging to run one himself, since Chris and I both ran our first earlier this year.
I put it off this long because I wanted to be able to run a race prepared. Month after month passed and there we stood, 6 months later, no 5K ran. Since the weather is getting colder, I decided I better just choose one and go for it, or we'll be looking at waiting until the spring to run.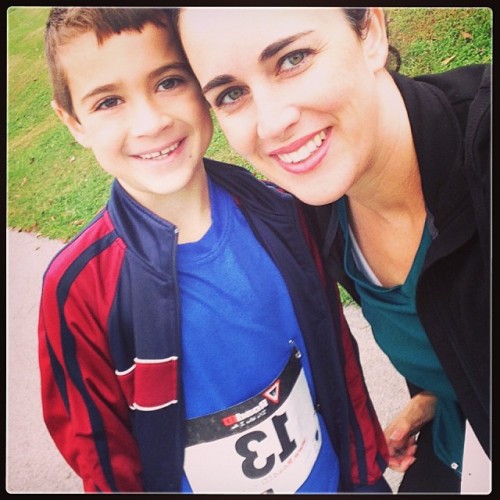 To my surprise, this 5K was not near as difficult as I expected it to be. I finished only one minute and one second slower than my last. Though I have not trained to run, I have showed up to the gym regularly for various classes. Just showing up and staying active — even without a specific running goal — kept me in shape to run again.
I underestimated the power of showing up.
Seeing the power of "just do something" makes me wonder how much of life I miss out on, because by perfectionistic tendencies keep me from trying things I very well may never master.
You and I may never have our "training plan" set out perfectly but if we are faithful to show up and try something, we will move somewhere.
And somewhere is better than stuck.
Where have you seen the power of "showing up" in your life? Let's chat in the comments.