So, we've been chatting about the Bible Study Boulevard—the journey we're all on toward better Bible study and a deeper walk with God.
So far we've explored the first two stages:
💙 BELIEVER – the starting point for our journey—salvation by grace through faith
💖 CRAVER – the place where we're ready to take our faith seriously and begin investing in our spiritual life
The next up is 💛 BUILDER.
This is a crucial stage that many try to skip over.
Perhaps you can identify with the following:
You become a CRAVER.
You are excited to do this Bible study thing.
You long to grow spiritually and are ready to do what it takes.
You grab a Bible study.
Or chose a reading plan.
You're SO excited!
But a week later you're "behind" and discouraged.
Overwhelmed and confused.
We are limited beings and taking up something new takes time and effort. Studying the Bible is not a simply task. It takes skill, tools, resources, and time.
So, before we start studying, we need to start first with building the habit of showing up daily.
👉🏻 Building a new habit is hard enough on its own. 👈🏻
That's why I'm a huge fan of SMALL reading plans. So we can focus on building the basics. (I have several FREE super-short reading plans here in the Bible Study Hub.)
It may feel like you're not moving forward very quickly, but skipping this step—building the habit of regularly opening up your Bible—will keep you from making progress long term.
We're in a marathon, not a sprint. So let's start with consistently waking around the block first.
Once we're in the habit of showing up, then we're ready for the next stage when we can start flexing our Bible study muscles.
For now, BUILD THE HABIT.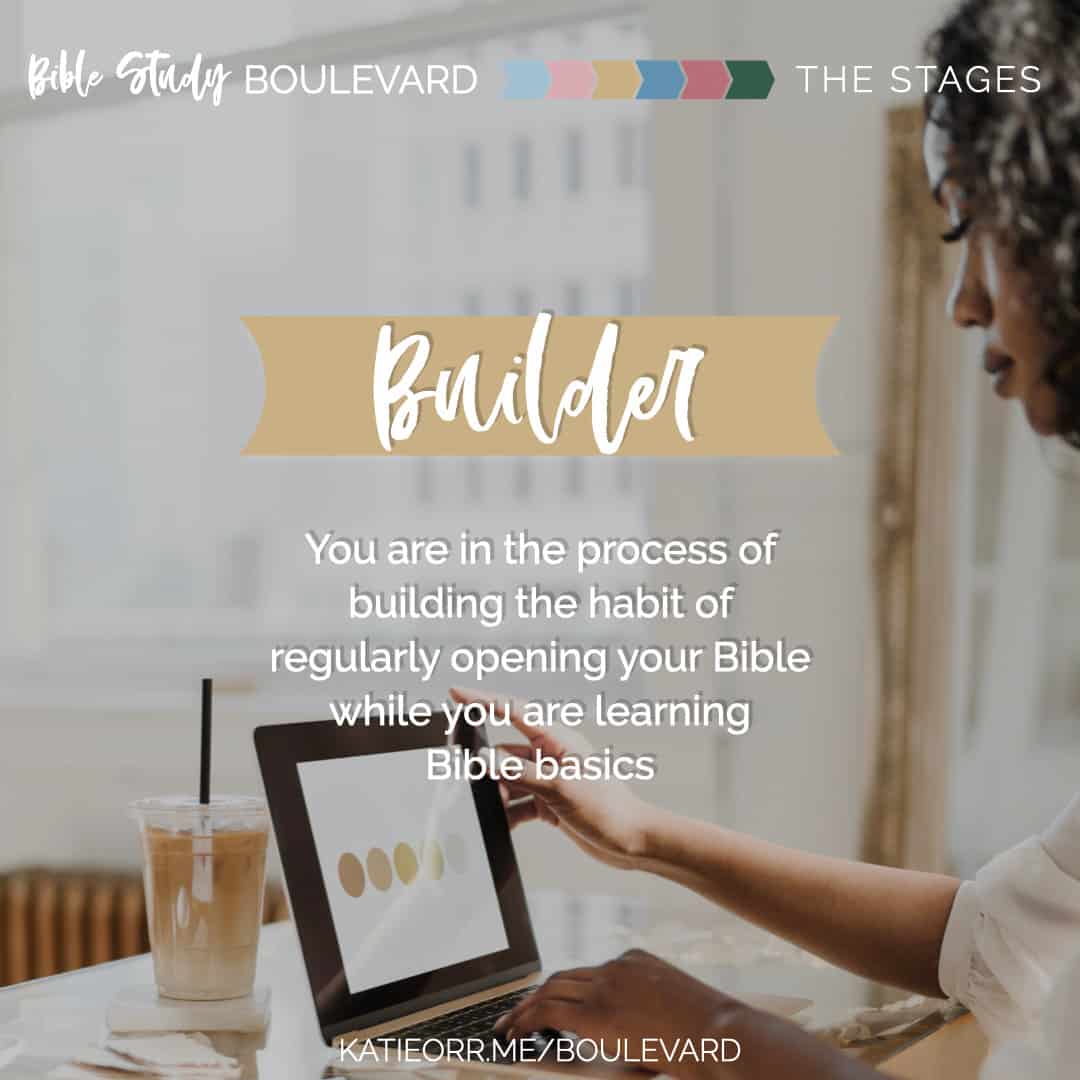 Not sure where you are on the Boulevard? Take the quiz! Katieorr.me/quiz