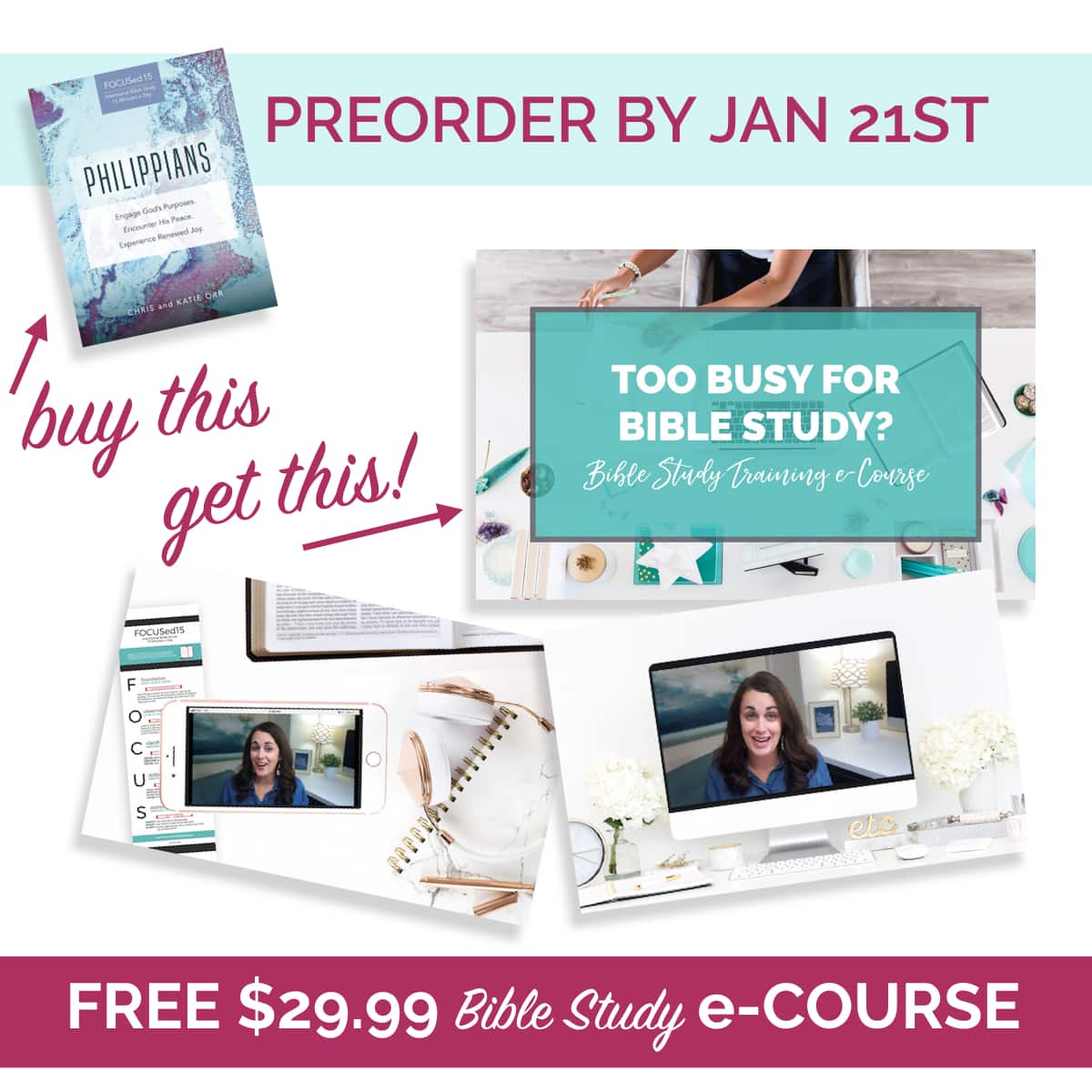 Did you pre-order Philippians? Fill out the form below and I'll send you the code for FREE access to this e-course. Thank you for your support!!
Haven't pre-ordered yet? You can fix that here! 🙂
Affiliate links present. At no extra cost to you, I receive a small percentage of your purchase. Thank you!