This year is flying by! I can hardly believe that March is right around the corner. March is an exciting month for me and it kicks off with the 2020 Enjoy God's Word Conference, March 5-7.
I LOVE this conference. It is an amazing time of diving into God's Word with some stellar Bible teachers amidst a super-sweet Bible-girl community. Full of equipping and encouragement, we are going to walk away from this conference ready to enjoy God's Word more and more everyday.
A stellar event like this held at a conference center would be at least $170 a ticket. On top of that, you have to drive or buy a plane ticket to get there, pay for a hotel room and expensive meals for the three days you're away from home.
A ticket to the Enjoy God's Word Online Conference is only $49.

Plus, you can watch all the sessions in your PJs. <– Might be one of my favorite things about this conference!
Bonus Art Print
If you attend the 2020 online conference you get access to 12 stellar sessions March 5-6th, LIVE interaction with each speaker in our conference community group, a brand new How to Spend Time with God eCourse, plus a LIVE workshop on March 7th with me and Lara Williams geared toward helping you take your next step in your relationship with God. If you grab a ticket to the conference by 2/22 not only will you receive all the training and encouragement from the conference, but you will also get this stunning art print from Carmen Miller of The Biblical Creative!
Isn't it gorgeous?! You can use it as a background image for your digital devices and/or print it out and place it in your favorite frame in hang in your hallway. I LOVE hanging Scripture in my home.
Big Book Bundle Giveaway Celebration
As if this isn't enough, we're celebrating with a giveaway! Many of our AMAZING speakers have contributed to this HUGE pack of goodies.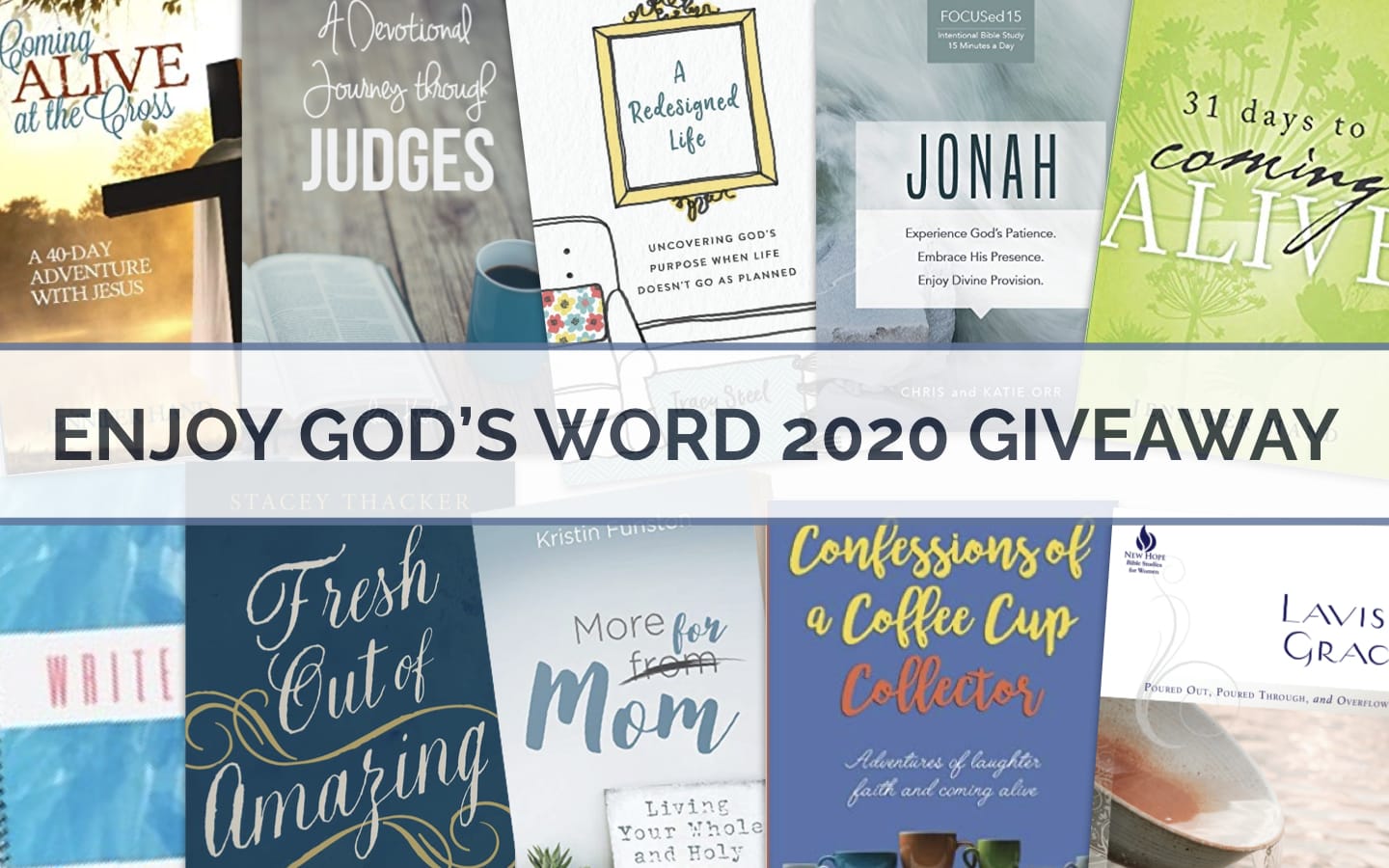 Help us spread the word about the conference for a chance to win some amazing books, Bible studies, and devotionals + a $20 coupon to the Bible Study Hub shop. Who's excited?!?