"What comes into our minds when we think about God is the most important thing about us." —A.W. Tozer, [earnist_link ref="the-knowledge-of-the-holy-the" id="18861″]The Knowledge of the Holy[/earnist_link]
When our view of God is off, it affects everything about us. As I look back on my early days as a Christian, hindsight clearly shows this reality at work. I saw God as holy and powerful, but I didn't see Him as near and engaged. I was terrified of the idea of surrender because I didn't really believe that God knew me. I figured He could know me well if He wanted to, but I wasn't convinced that He did.
Once I began to understand not only the power and holiness of God, but the love and mercy of God as well, my attitude and actions toward God changed. I started running to God instead of drifting away. I desired to learn more and more about this God who knew me completely and perfectly—and loved me still.
So, yes. What we think about God is the most important thing about us. Because it is the main factor that either fuels or dampens our desire to be with Him.
With this in mind, let's set our minds on the GREATNESS of God!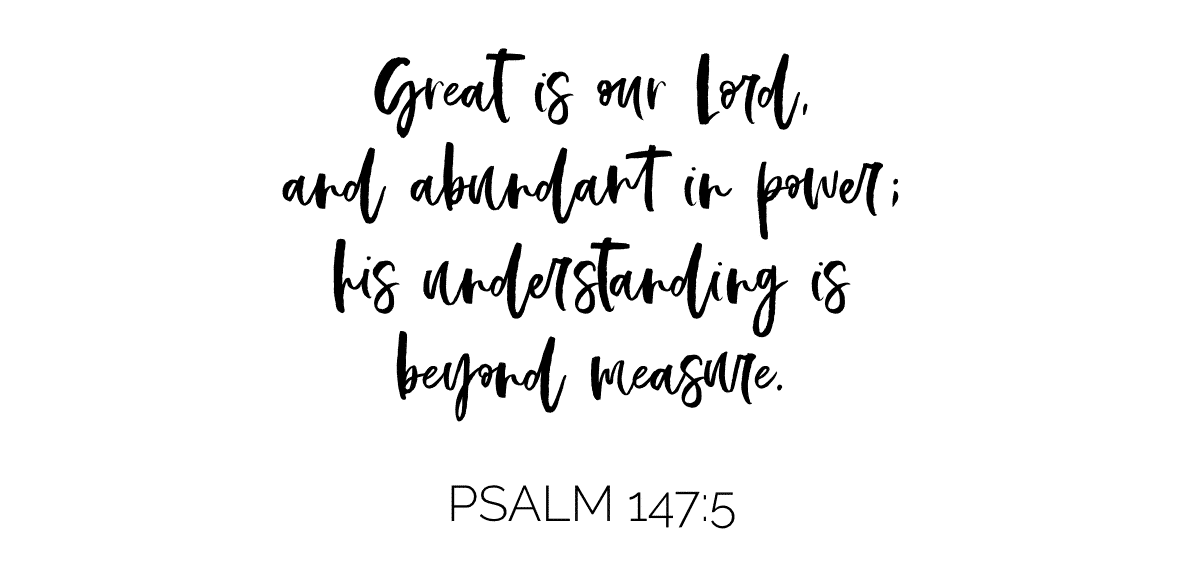 7 Bible verses about God
Isaiah 55:8–9 
For my thoughts are not your thoughts, neither are your ways my ways, declares the LORD. For as the heavens are higher than the earth, so are my ways higher than your ways and my thoughts than your thoughts.
John 1:1-4 
In the beginning was the Word, and the Word was with God, and the Word was God. He was in the beginning with God. All things were made through him, and without him was not any thing made that was made. In him was life, and the life was the light of men.
Isaiah 40:28
Have you not known? Have you not heard? The LORD is the everlasting God, the Creator of the ends of the earth. He does not faint or grow weary; his understanding is unsearchable.
Daniel 4:34–35
At the end of the days I, Nebuchadnezzar, lifted my eyes to heaven, and my reason returned to me, and I blessed the Most High, and praised and honored him who lives forever, for his dominion is an everlasting dominion, and his kingdom endures from generation to generation; all the inhabitants of the earth are accounted as nothing, and he does according to his will among the host of heaven and among the inhabitants of the earth; and none can stay his hand or say to him, "What have you done?"
Psalm 147:5
Great is our Lord, and abundant in power; his understanding is beyond measure.
Romans 11:33–36
Oh, the depth of the riches and wisdom and knowledge of God! How unsearchable are his judgments and how inscrutable his ways! "For who has known the mind of the Lord, or who has been his counselor? Or who has given a gift to him that he might be repaid?" For from him and through him and to him are all things. To him be glory forever. Amen.
Isaiah 46:8–9
Remember this and stand firm, 

recall it to mind, you transgressors, remember the former things of old; for I am God, and there is no other; I am God, and there is none like me.