I'm excited to introduce you to my first FOCUSed15 podcast guest, Julie Sanders.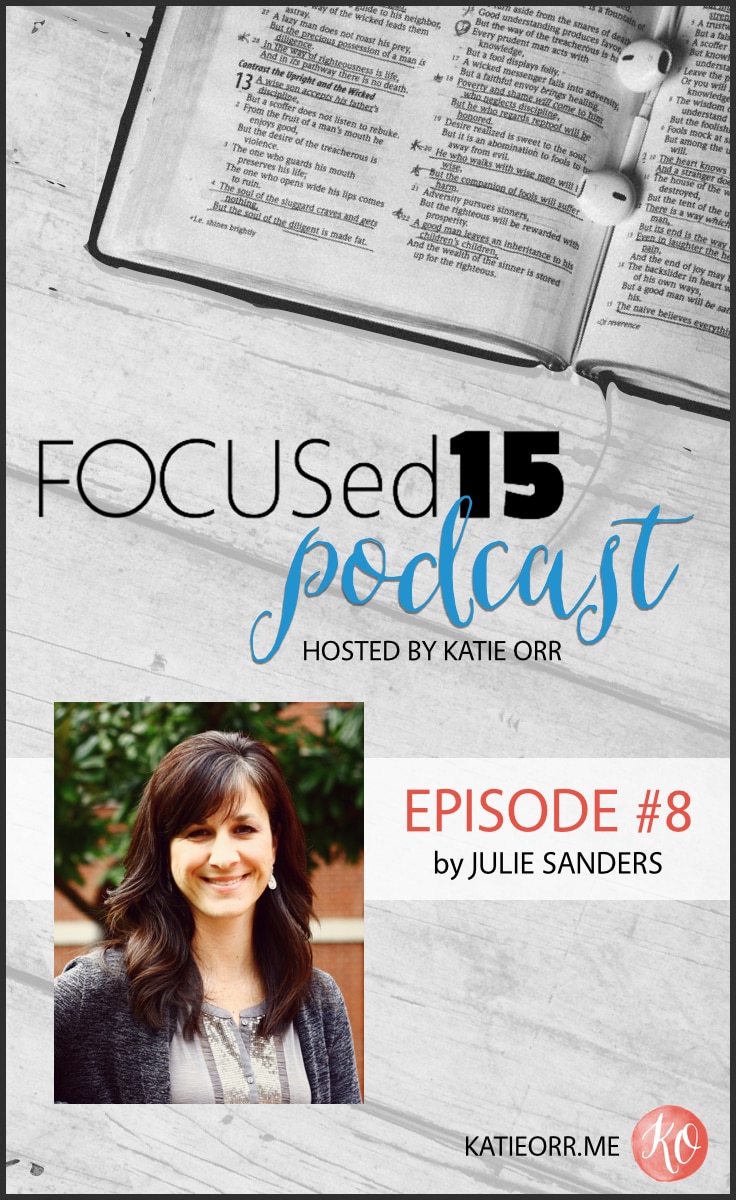 Julie lives where tea is sweet and grits are cheesy. She and her husband of 25 years have two nearly grown kids. Julie loves to teach God's word to women in her hometown and across the globe; she is passionate about fighting human trafficking and helping women of all tribes and tongues find God's peace for life. 
Her latest book, EXPECTANT: 40 Devotions for New and Expectant Moms was born when God brought a group of young couples into their lives, just as they began to long to grow their families.
Check out more about Julie and her ministry:
 Thank you so much, Julie, for spending time with us today on the podcast!
How to Listen to This Podcast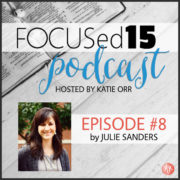 1. Listen right here on the blog. Just click the little play button at the beginning of this post. (Email readers, you may need to head over to the blog to see the play button.)
2. Listen from an app on your smartphone, iPad or iPod Touch– For iDevice users, click here to access the podcast and subscribe in iTunes.  If you don't have an Apple device, you can listen with the Stitcher app or directly from the site. For all podcast apps, new episodes will show up as soon as they are published.
3. Listen from your computer via iTunes. Just click here to access the podcast in iTunes. Once you subscribe to the podcast, new episodes will show up in your iTunes dashboard.