I have so much to share with you, that I thought today would be a fun day to link up with Miscellany Monday over at Lowercase Letters.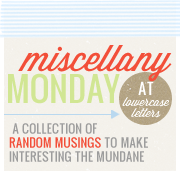 Be sure to read the whole post…there may be a surprise at the end!
I have a job.
Did you know that I am a Clinical Laboratory Scientist? My college roommates lovingly re-named the title "Queen Nerd" and other variations of that name. I'm working in the lab at a local hospital, once a week. I get to do fun stuff like analyze blood and stick people with needles.
It is kinda crazy when I think about it. I haven't worked in the laboratory for 10 years. The job just kinda fell into my lap, even after saying stupid things like (when asked how my phelebotomy skills were) "It's like riding a bike, right?"
It's been an adjustment, especially with having to train full time for two weeks which included some 14 hour night shifts. But with training behind me, we are all looking forward to it. There will be posts coming soon about why we decided to start looking for a job.
I promise.
I'm memorizing Psalm 143 this month.
Why don't you join me? There are a dozen of us hiding this Psalm in our hearts. You can start whenever, and go at your own pace. I've created some resources for you. This is a small, easy passage to memorize. I hope you'll check it out!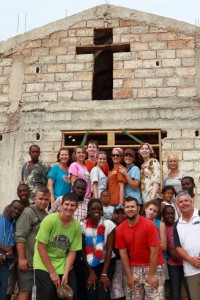 If you are looking for a good mission trip, would you consider going to Haiti?
I know there are many churches and youth groups looking for good mission trips, specifically to Haiti. If you know of any pastors or mission teams, would you spread the word about International Ministries of Hope? I highly recommend IMOH for a trip to Haiti, and they really would love to have a mission team every month come to Mapou, La Gonave. I hope to share more about Benis and his wife Dominique soon. Until then, check out their website. You can also catch all of my posts on our trip here, if you missed them. We can't wait to go back!
Our e-book is ALMOST FINISHED.
We can't wait to share our e-book with you. It's been months and months of writing, praying and LOADS of emails…but we are really close to completion! Will you pray for Lara and I, as we run the home stretch on our writing/editing/formatting?
I have a giveaway!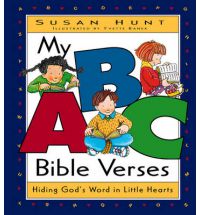 Thanks to Angie over at Crossway, I get to give away a copy of My ABC Bible Verses to one of you! As I have mentioned before, I love this book. It is not just a here-is-how-to-be-a-good-little-kid book. It focuses on godly characteristics, but it also points our kid's hearts to our need for Christ and teaches them how to pray and ask the Holy Spirit to help them be the person God wants them to be. All the while, hiding His word in their little hearts.
This is a must-have for every Christian parent of young ones!
Just leave a comment to enter. Here are a few extra ways you can enter the giveaway:
Tweet about this giveaway: " Enter to win a free copy of My ABC Bible Verses by @CrosswayBooks http://tinyurl.com/3l5tqwp #giveaway by @KatieOrr22 "
Like this post on Facebook (use the "Like" button, its easy!)
Be sure to leave a comment for each action you take, to receive the extra entries. This giveaway will end Wednesday night at 11pm EST.
Have a great week!
https://katieorr.me/wp-content/uploads/2018/07/Katie-Orr-Bible-Teacher.png
0
0
Katie
https://katieorr.me/wp-content/uploads/2018/07/Katie-Orr-Bible-Teacher.png
Katie
2011-08-15 02:46:28
2015-01-09 16:44:22
Miscellany