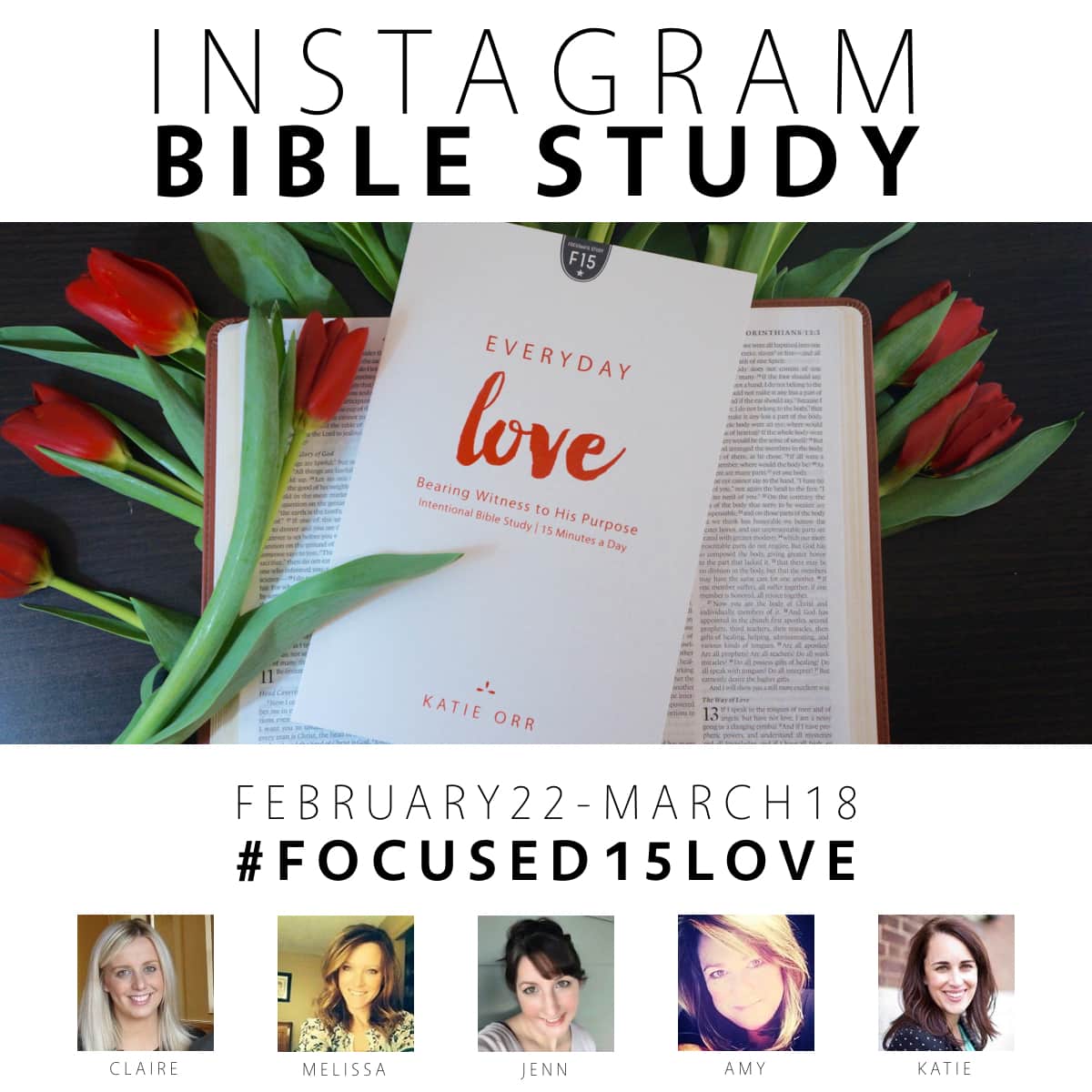 Everyday Love is exactly what I needed as a busy woman. Katie knows how to challenge and encourage.
Ruthie Dean, author of Real Men Don't Text
JOIN THE INSTAGRAM STUDY GROUP TODAY
Jump into the movement of women studying and sharing the Word on Instagram! We'll be diving into a study of 1 Corinthians 13 together through the brand new FOCUSed15 Bible study, Everyday Love. Group study started February 22nd, but you can jump in at any time! Just follow the numbered posts in the#focused15love community stream.
HERE'S HOW TO START:
Fill out the form below to join the group and receive FREE weekly teaching videos to go along with the study!
Purchase your copy of Everyday Love from your favorite online retailer or in bookstores near you (See all locations below.)
Dive into the stream at #focused15love.
Invite a friend to join you!
Katie's passion to know and live the Word inspires me. She has this way of leading others deep into the Scriptures, but not for intellectual sake. She leads her readers deep for the sake of Gospel-centered living. And it's beautiful. Her "Everyday Love" study both challenges and awakens afresh the desire to evaluate my own life in light of Christ's love. I highly recommend Katie's new FOCUSed 15 studies.
Lara Williams – Author of To Walk or Stay