If I am not careful, my children will grow up experiencing Easter as a sugar-filled day with fun activities and family dinner; they will get a new dress or pastel tie, a pretty basket, and probably a few cavities.
But no Jesus.
I must be incredibly intentional to give my children ample opportunities to find Jesus. Through beautiful sunsets, a scary thunderstorm, or a flittering butterfly; during a drive to t-ball practice, playtime in the yard, or on our way home from church — I am given these moments to point my kids to Jesus.
I most certainly want to use the Easter season to teach them the truth about Jesus.
Are you looking for a guide to help you point your children to Jesus this Easter? Do you find yourself browsing the internet — overwhelmed yet inspired with all the great ideas out there — wishing someone could just tell you what to do each day?
If you are ready to shake off the paralysis of too many options, I have a simple solution for you. I created a fun and simple Easter plan that we've used in our own home for years, and put it into an easy to follow e-guide. Find More Jesus an easy — yet incredibly meaningful — Easter plan sure to point your children to real meaning of Easter.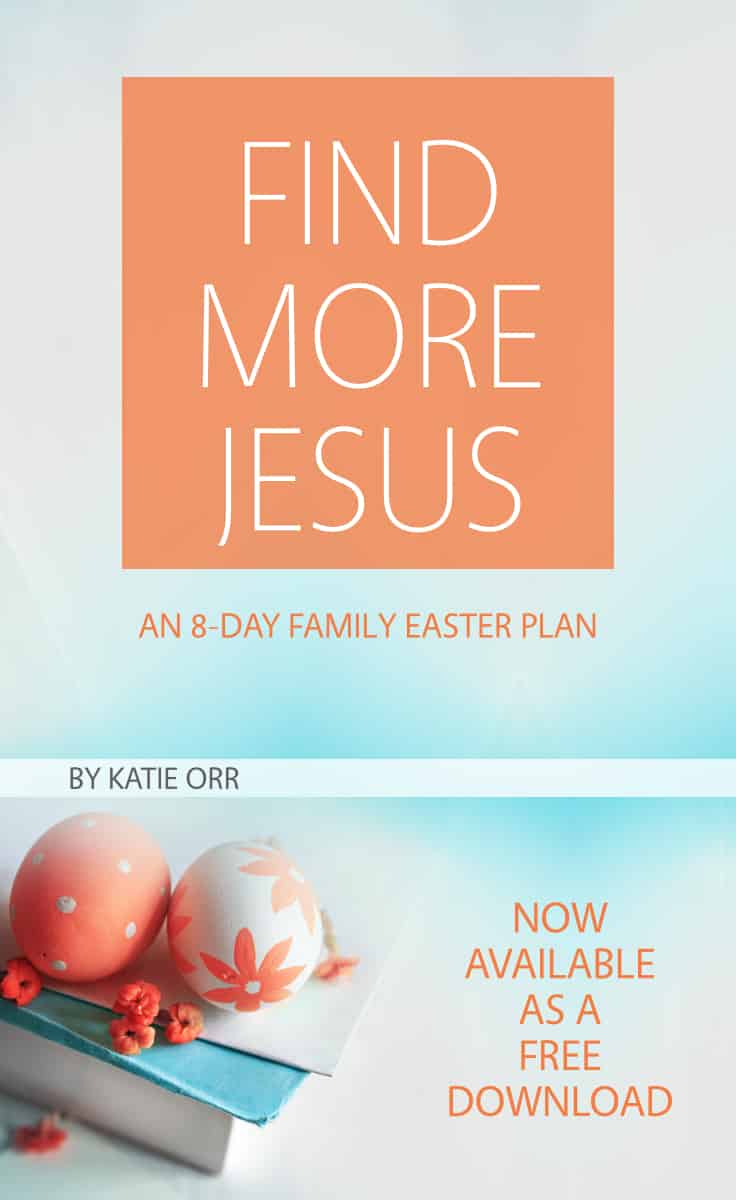 Now available as a FREE download! Simply click here and use code "free" at checkout.
WHAT'S INSIDE
Each day includes:
Short daily Bible reading.
Corresponding simple egg-activity.
Suggested prayer time.
Personal focus point for you to chat about with your family.
A supplies list and thoughts on the Easter bunny from a Christian worldview are also included. Just click the image below to get started!