Southern California was home before I packed my bags and moved cross-country to Auburn, Alabama to attend college. Though I grew up in private Christian schools, it was at Auburn University where my spiritual life became a personal pursuit. Before then, I thought Christianity was a bunch of do's and don'ts. Through the discipleship ministry of Cru, I began to understand the how's and why's of Christianity. How do I study my Bible and share my faith? Why do my decisions make a difference in my relationship with God? Why is reading the Bible so important?
God's grace continues to carry me as I learn to walk intimately with Him. Through depression, grief, and everyday craziness, He has proven Himself faithful.
For years I added to my shopping-list of characteristics I wanted in a man. I prayed God would bring me someone who lived up to those ideals. Looking back, I had no idea what it took to make a marriage work, and my limited list was full of shallow and shortsighted ideals. But God had a list perfectly suited for my needs and His purposes for me and, in His perfect timing, He sent me Chris. I am blessed daily by this man's love.
Chris is the senior pastor of Grand Island Baptist Church in central Florida. We love serving together in the local church!
Relationship Related Posts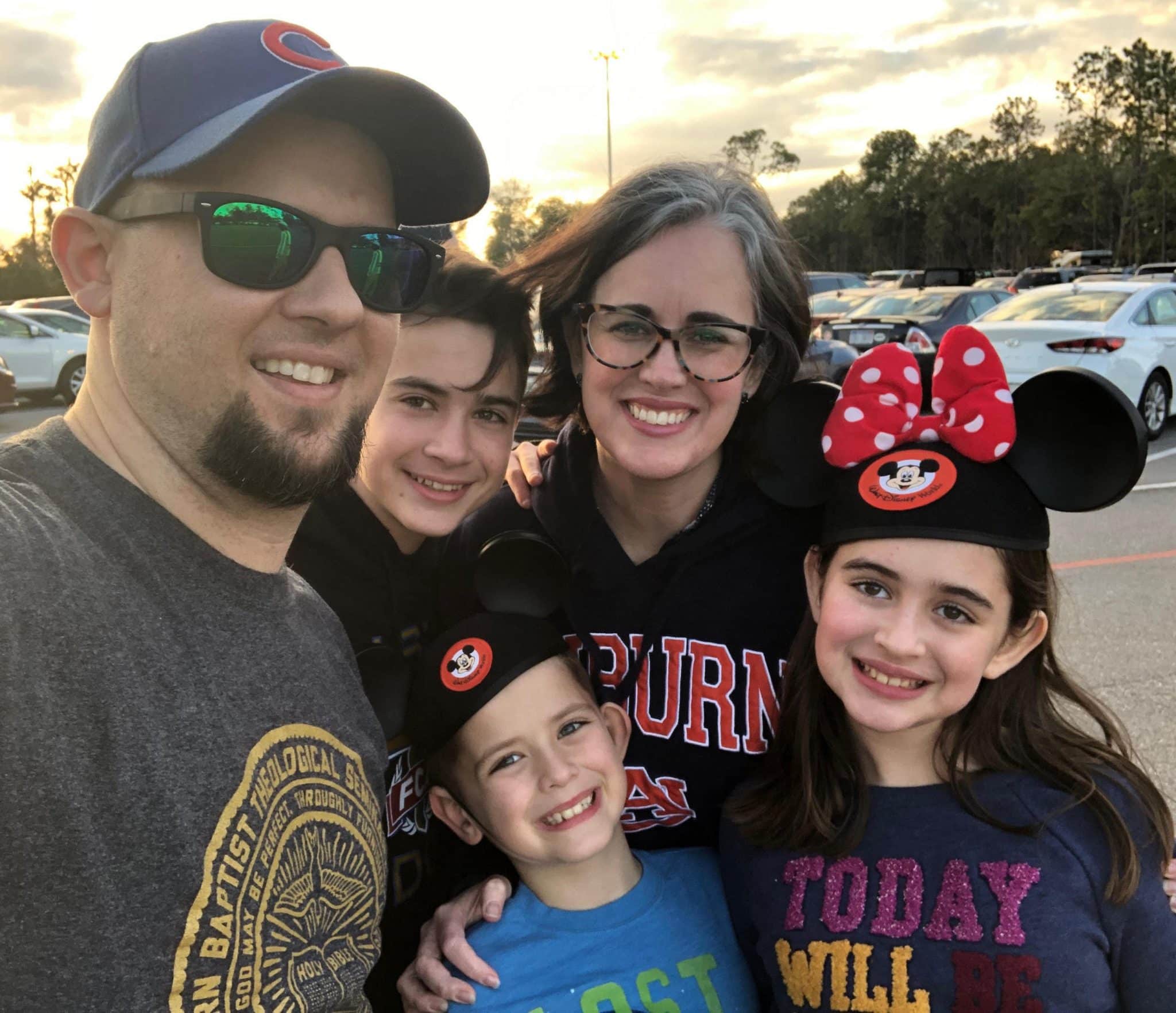 Motherhood has been the source of the greatest joys and most difficult struggles. My kiddos are a constant reminder of my desperate need for Jesus. Not because of who they are, but because of all I am not. Without God's leading, providing hand, I am a big sloppy mess and these precious souls have a front-row seat to see it all. Yet they love me still.
I'm thankful for the truth that God loves my sweet kiddos infinitely more than I do. He is doing a great and glorious work in their hearts, and I am glad to get to be a part of His shaping of their lives. It's an honor to be called mommy by these three.