Now therefore fear the Lord and serve him in sincerity and in faithfulness. Put away the gods that your fathers served beyond the River and in Egypt, and serve the Lord. And if it is evil in your eyes to serve the Lord, choose this day whom you will serve, whether the gods your fathers served in the region beyond the River, or the gods of the Amorites in whose land you dwell. But as for me and my house, we will serve the Lord. Joshua 24:14-15
They've made it. The promised land; a long-awaiting place of their own. Its been a long, long road. The Israelites left bondage in Egypt to wonder in the desert. When they finally made it to their new "home", there were people already living there. They had to take the land. It took years of conquest then years of setting up a new way of living. At the end of this long journey, Joshua addresses God's people: fear the Lord, put away false gods, choose this day whom you will serve. Then he sets the example: as for me and my house, we will serve the Lord.
For the month of May DaySpring is celebrating having a devoted household and they have some great deals here on some Christ-centered decor items. This week I received a beautiful metal platter from DaySpring. I LOVE IT. I love the warm tones, antique look and how it is thick and sturdy without being too heavy.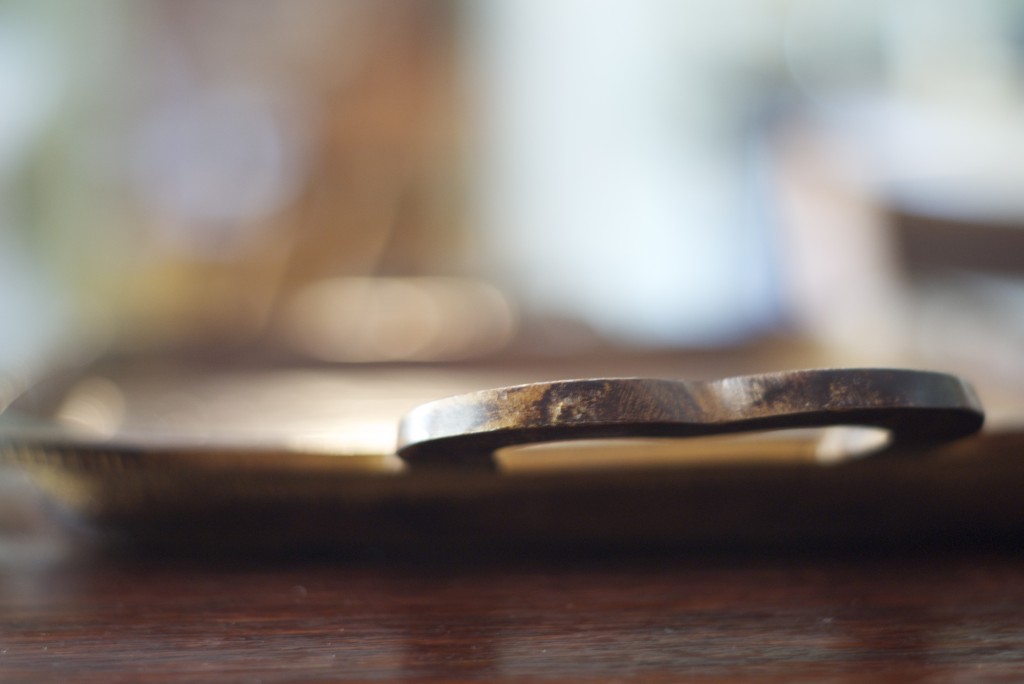 And guess what?
DaySpring has offered for one of YOU to receive a $20 shopping code for DaySpring online!
You can buy your own
platter
, stock up on
cards
, pick out some
jewelry
, or find something else that would fit perfectly in your
home
.
How to enter:
Check out DaySpring Online.
Subscribe to Living Devotionally.
Tweet about this giveaway. Here is a sample tweet you can use: "Want $20 to the DaySpring online store? #Giveaway by @KatieOrr22 here: http://tinyurl.com/3de4j8t". Or you can use the "tweet" button below.
"Like" this giveaway on Facebook (its easy, just click the "Like" button below).
You will be entered to win every time you take action AND leave a comment. If you take multiple actions, be sure to leave a comment for each action. Each comment is its own entry, so you can enter up to four times!
This giveaway closes Friday evening at 11:00pm EST. Winner will be chosen at random and will receive a code for use at DaySpring's online store. Shipping charges will apply to the winner's order and this one time use code expires on August 31, 2011.
The winner is: Heather! I have emailed you with your code. Thanks to everyone who entered!
I have partnered with DaySpring to review their products. DaySpring gave me this platter and coupon code in exchange for a review. All opinions stated are my own.
https://katieorr.me/wp-content/uploads/2018/07/Katie-Orr-Bible-Teacher.png
0
0
Katie
https://katieorr.me/wp-content/uploads/2018/07/Katie-Orr-Bible-Teacher.png
Katie
2011-05-10 12:35:16
2015-01-09 16:45:05
A Devoted Home