When I first started dreaming of traditional publishing for the FOCUSed15 Bible studies, my first thought was to write studies through a book of the Bible. But through the pitching process and really thinking through a myriad of factors, the idea for shorter, topical Bible studies through one passage emerged as the way God was leading us. I've always loved teaching and training for the "everyday" woman ('cause I'm one of them!)— by focusing on small yet challenging steps toward a closer walk with Jesus. As we worked through title development for what then was the FOCUSed15 Faith, Hope, and Love studies … the suggestion was made by my brilliant Marketing Director to add "Everyday" to each title, and the Everyday series was born.
It is still crazy to look back on the past two years of publishing — five, actually, if you count all the pitching and studying and writing. I never dreamed that I would ever have FIVE Bible studies under my belt, let alone in such a short period of time. It's certainly been an exhausting labor of love, yet a thrill to be exactly where God wants me to be. He has continually and faithfully led us to just the right next step at just the right time and I'm so grateful.
The release of my next study, Philippians, is right around the corner. I am super-excited for this new resource! I'm getting to return to my original plan and hopes for the FOCUSed15 series: inductive Bible studies through a book of the Bible. Jonah will be soon to follow, and we are currently brainstorming what will come next in this new series. These 6-week studies are co-written with my husband Chris, and I'm excited for you to experience all he has to offer. He is a gifted communicator and has a knack for making hard-to-understand theological concepts and tricky passages accessible for the rest of us who have not been to seminary! He also brings a new set of helpful stories and analogies to the table. Also, this book is written to a co-ed audience, so the FOCUSed15 Philippians Bible study is a good fit not only for you, but also your husband, your brother, and/or your older sons and daughters.
Amidst all this excitement, there is one area of publishing that I truly struggle to walk forward in confidence: promotion. I've learned to be a good and (hopefully) creative copy-cat, invested in many marketing resources, and read, read, and read some more about it all. But all the training in the world cannot make my heart lose its hesitancy to not want to WEAR YOU OUT. "Cause I get it. We are all continually bombarded with "stellar" opportunities and "fantastic" deals and "must have" new resources. It is mentally (and financially) exhausting. And the last thing I want to do is be part of what fatigues you. I always want to add value to your life, especially when it comes to equipping you to enjoy the Bible, and walk closely to our Savior.
With all that said, I come to you excited for this next project, Philippians, and ask you to invest in it through pre-ordering this week. As a thank you, I have put together a new e-course I've been dreaming of for years. It is finally complete, and ready for you to download. The course costs $29.99, but all who pre-order (or have already pre-ordered) will receive a coupon code for 100% off! As of right now, the Philippians study is under or around $12 at most retailers (see the full list here). That means you can get this course for over half off which will be the cheapest you will be able to get it. I plan to do some promotions for the new course in the year ahead, but the biggest discount I plan to give (and not often!!) will be 50% at $14.99.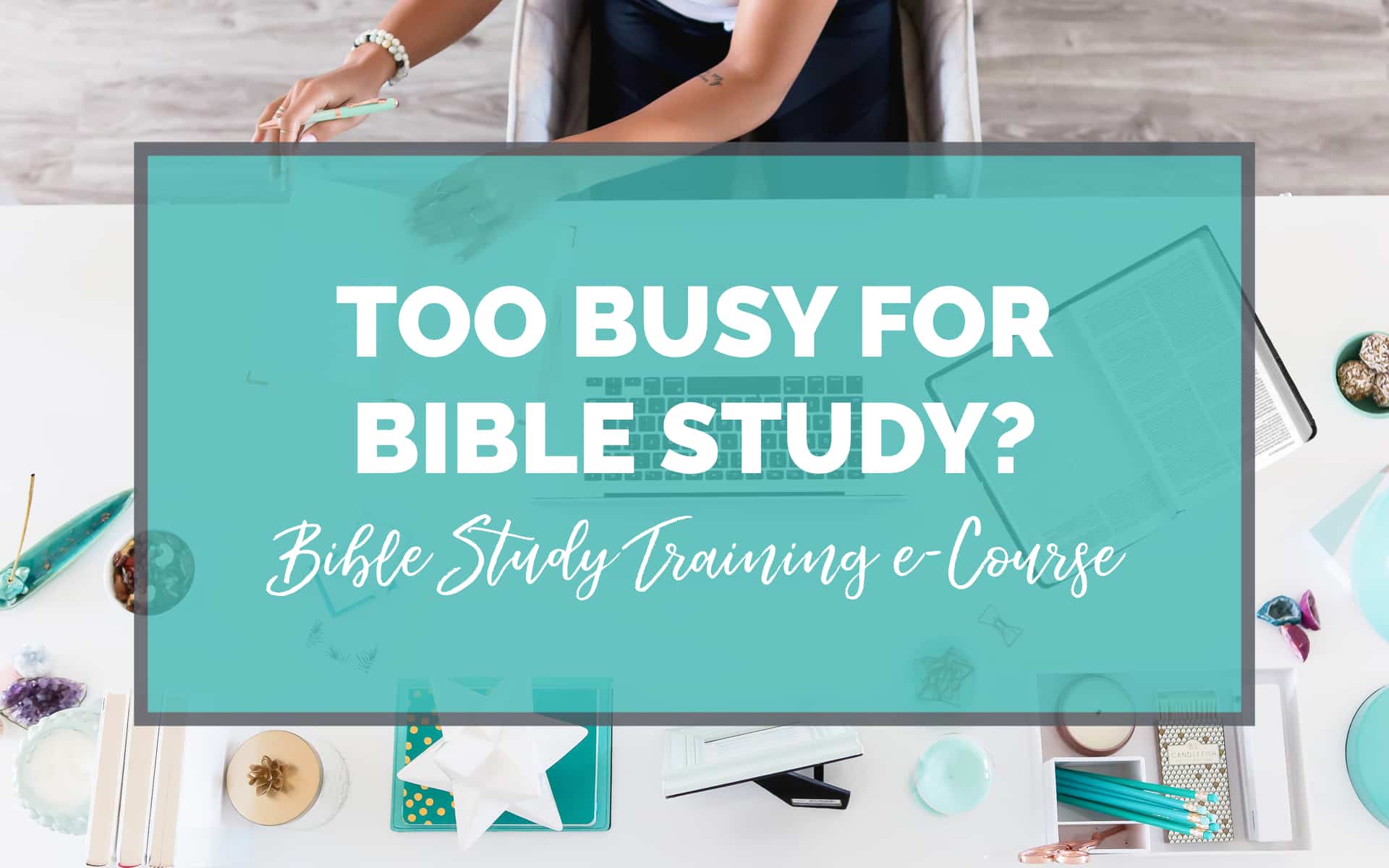 In case you were wondering, I thought I'd give you a peek behind the curtain as to why pre-orders are so important.
Why should I pre-order a book?
1. It blesses the author.
Writing is hard work. Yes, is some ways its amazing that I get to spend hours of alone time in a coffeeshop … but not all writing time is glorious. Writing a manuscript takes a ton of sacrifice. I have to write when you don't feel like it. Sometimes I work hard to coordinate a few precious hours of writing time, pay a sitter to stay with my kids, and leave the house a complete wreck only to stare at the screen and eek out 2 lousy paragraphs. Writing is a constant fight, and just when I think I'm are done, I notice more that needs to be worked on. Sometimes I can see the end in sight, only to have to scrap it all and start over. (I had to do this with Everyday Hope.)
Writing a book demands I say no to many things for a season. No to a tidy house. No to eating as healthy as I would like (and consequently, no to a trim figure!). No to extra time with friends. No to Friday family fun night. No to sleeping in on Saturdays. No to pretty much any free-time. The season of writing a manuscript is demanding and consuming and extremely exhausting in every way.
So why would I ever say yes to this mess? Because God calls. Because the gift of writing is to be utilized and stewarded for His glory. Because I care about YOU, the reader. I want the message God has given me, and the words I've written to make a difference. I want them to be useful, challenging, and (at least for one person) life-changing.
So, when the person I've had in mind while I write, the soul I've and prayed for, and the life I've asked God to speak into through my imperfect words—YOU—purchase the book, it blesses me. It validates all the hard work. It reminds me WHY I write. It affirms my calling. When I receive kind notes of how God has used my words for His glory in your life, it is fuel to the fire for more to come. When YOU chose to spend your hard-earned money on MY book, and then your precious time to READ the words within, those actions are an absolute GIFT to me. Supporting an author through purchasing their book is an investment in God's calling on their life. You get to be a part of that ministry to bring His message to more who have yet to hear it. 
It makes all the late nights and messy season of life worth it. 
2. When you purchase a product from the author, it will most likely fuel more free content for the future.
It's a joy to serve online, but sometimes the pressure to provide free content is crippling. Think of all the free-to-you posts and resources you've consumed over the years … then make the choice to invest in more to come. I guarantee you that those "free" resources have not been free to the author. From the many website and newsletter fees, to designer and developer costs, you would probably be shocked to know how much money is spent behind the scenes in order to provide you with a month of blog posts, podcasts, and a free printable or two. So, if you hope to see more freebies, fuel their work through actually paying for something they don't give away!
3. It speaks volumes to the publisher and retailers.
Every publisher takes a risk when they sign an author.  They invest in the book in big ways, and when you pre-order it tells them, "Yes, I love this author! Keep providing more from him/her!" Purchasing the book gives them confidence to contract more works with that author. 
It also helps retailers gauge how many books to order. 4 years into this, and I am still learning more an more about this industry, but as I understanding it, vendors put in a preliminary order WAY before the book is ready. Then, once they see how pre-sales are going, they will either DECREASE or increase their order. Pre-ordering tells retailers (and e-tailers!) that this is product they need to have available for their customers.
4. You are often among the first to receive the book!
This is just fun. I love being on the front-end of what God is doing, don't you?!
5. Pre-order sales help authors hit best-seller lists.
This hasn't been something I've specifically pursued (yet!) but many authors of regular "trade" books (not Bible studies) work hard to hit a best-selling category, as that magnifies all that I've mentioned so far. All pre-order numbers are queued until the day of release, so then those sales are all counted at once, giving the author their best (and typically last) shot at hitting best-selling status.
6. You typically get free stuff!!

Most authors provide valuable goods and great giveaways as an incentive to pre-order. It's also a fun way to celebrate reaching the finish line! You may have heard that publishing a book can be like birthing a baby. While it's not quite as painful, there are many parallels, so all the pre-ordering fun is like the baby shower: a celebration of all God has done so far and a looking ahead for the big day. Once the "baby" has come, there is still much work to do, but the final arrival is an event to be celebrated
So, thanks for helping me celebrate! Just click the button below to let me know that you've pre-ordered. Or, if you haven't yet purchased the book, there are links to the study there as well. Need to learn more about the study before you decide? Go here!
https://katieorr.me/wp-content/uploads/2018/01/haute-stock-photography-mompreneur-final-21.jpg
800
1200
Katie
https://katieorr.me/wp-content/uploads/2018/07/Katie-Orr-Bible-Teacher.png
Katie
2018-01-05 15:01:44
2018-05-20 18:16:52
6 reasons you should pre-order a book