"The other Scriptures speak to us, but the Psalms speak for us." — Athanasius (AD 296–373)
My heart has been drawn to the Psalms lately. I've memorized several over the past few years, and plan to do more. I've been so grateful for the truth, comfort, and alignment they've provided for my soul. I've been tossing around the idea of creating another FOCUSed15 series, similar to the Everyday series, but all centered around a small Psalm. They would be stand-alone studies, but complement one another.
But before I can get there, I really want to re-read through all 150 Psalms first. Getting a good "bird's-eye-view" is always a good first step to deeper study. I put a feeler out on social media to see if anyone would be interested in joining me in a quick overview of the Psalms. The response was huge and I've been planning ever since.
Join 31 Days in the Psalms
I'm excited to announce this new resource, which will provide a structure to follow together. It will be simple, flexible, and geared toward helping us get a quick overview study of the book of Psalms.
WHAT: Reading through the Psalms (at about a 5 Psalms a day pace)
WHEN: August 1-31st, 2017
WHERE: The Bible Study Hub Facebook group
HOW TO JOIN: Fill out this form!
Once you sign up, I'll send you a welcome packet via email which includes:
31 day reading plan through the Psalms
Printable reading plan bookmark
Printable Journal Pages tailored for the Psalms and filled with study options if you want to go deeper
Free 4×6 Psalm 119:33 print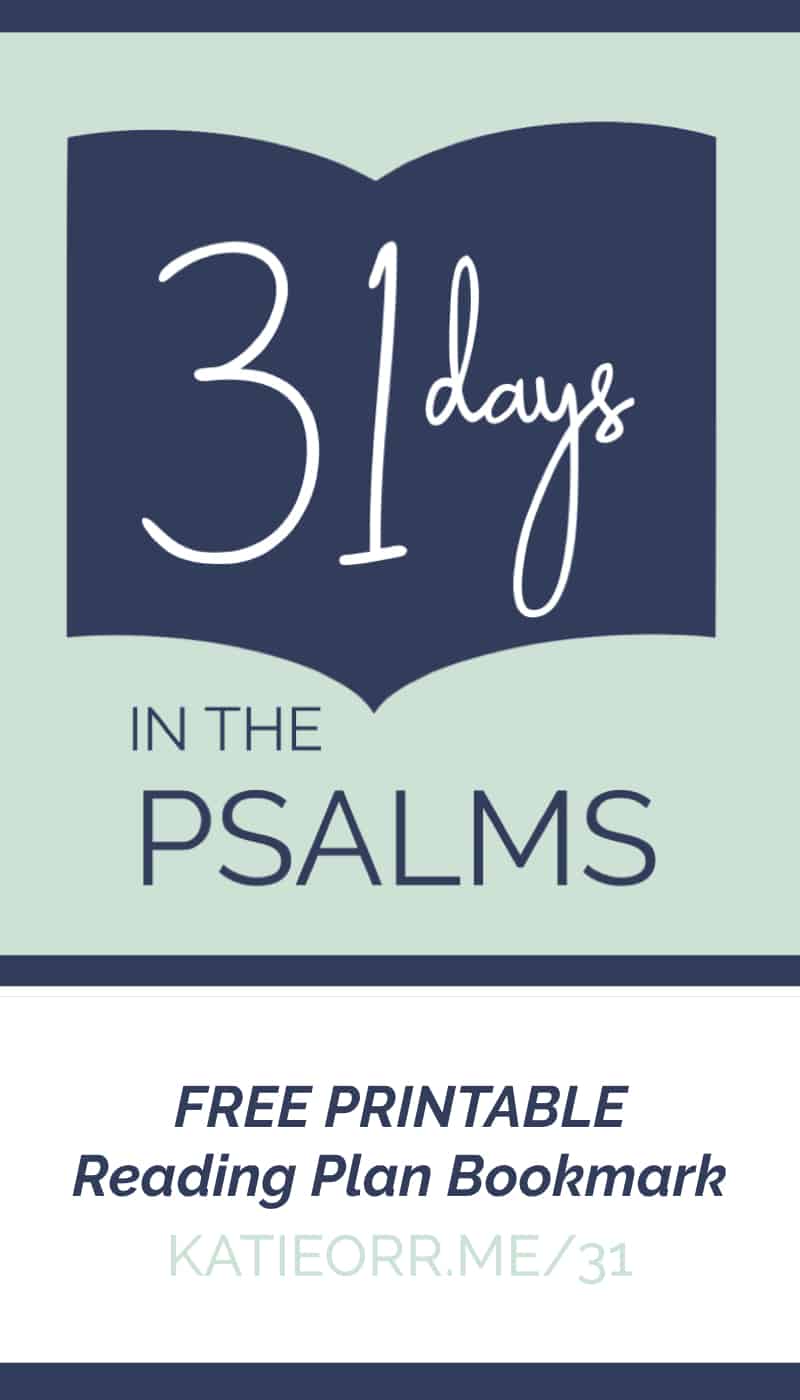 ---
Are you in? What's one of your favorite Psalms? Why? Share with us in the comments!
https://katieorr.me/wp-content/uploads/2016/12/pexels-photo-29986.jpg
750
1132
Katie
https://katieorr.me/wp-content/uploads/2018/07/Katie-Orr-Bible-Teacher.png
Katie
2017-07-20 10:52:44
2018-05-20 18:16:55
31 Days in the Psalms FREE Reading Plan