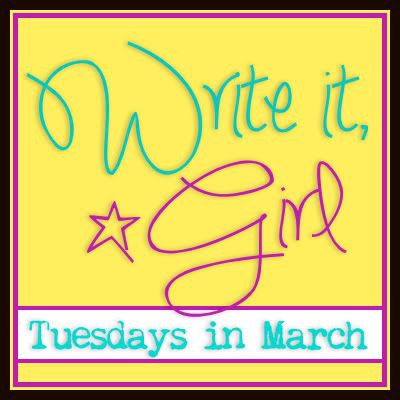 The Write It, Girl Challenge now has it's very own site! Come, check it out, and be sure to enter to win a giveaway package from our sponsors!
Favorite Links of the Week
"It doesn't really matter in the long run that those pencils were messed up. Or that dinner wasn't amazing. Or that we only got through reading. What matters? Is me, being a mom, being aware and celebrating the life in my kids that I'm blessed to share." via finding joy: the return of motherhood glam.
Love this "Year of Motherhood" idea! Jamie Ivey's Year of Motherhood — Inspired To Action.
"You know, this hiding verses thing is a pretty good idea – even when you fail." A great perspective on scripture memory! via Hidden in My Heart | Today's Encouraging Word | deni weber.
"Fasting, it is that: abstaining from anything that hinders adoration of Christ." via The Secret to Fasting in a Lent that is Failing » A Holy Experience. Thinking much about this…
A great reminder of how much we all need truth-speakers in our life, and how to find them. 3 benefits of a mentor (and how to get one) — Simple Mom.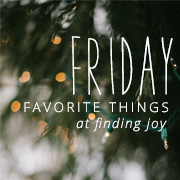 https://katieorr.me/wp-content/uploads/2018/06/katie-orrBW.png
0
0
Katie
https://katieorr.me/wp-content/uploads/2018/06/katie-orrBW.png
Katie
2012-03-02 08:00:00
2015-01-09 16:43:05
a new site, perfectionism, mentors and more...