I've been a busy bee lately, with many-a-fun project! Be sure to catch the big news at the bottom of the post!
HelloMornings Challenge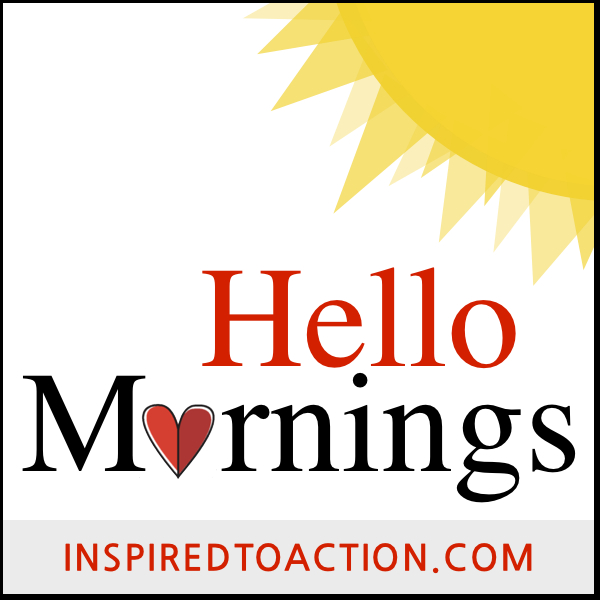 I wanted to let you all know some fun and exciting news. Kat over at Inspired to Action has asked me to be the new director for the HelloMornings Challenge! So far, it has been a great fit and a joy to work with Kat. I'm excited to be a part of all God is doing to draw these mothers closer to Himself.
We are kicking off the summer challenge registration TONIGHT at 9PM EST through a Live Chat with the brand new HelloMornings Team! I would love to have you join us. There are going to be loads of great prizes given away, including loads of goodies from DaySpring, jewelry from The Tiny Twig, 3 ESV Study Bibles (my favorite!), and much more!
If you can't make the party, you can register for the HelloMornings Summer Session from the blog starting this evening.
Savoring Living Water Studies
We are launching a new study, Love Like Him, over at Do Not Depart and we'd love to have you join us if you are looking for something to study this summer!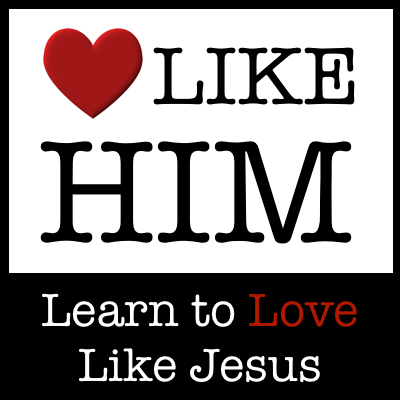 Lara and I have been working on a Love Like Him study guide, the first of the new Savoring Living Water studies, which will be available for purchase next Monday. Be on the lookout for a FREE coupon code over at Do Not Depart next week!
(By the way, have you seen the new Savoring Living Water website yet?)
KatieOrr.me
I still have a few things to add and tweak, but I think it is a pretty fun site!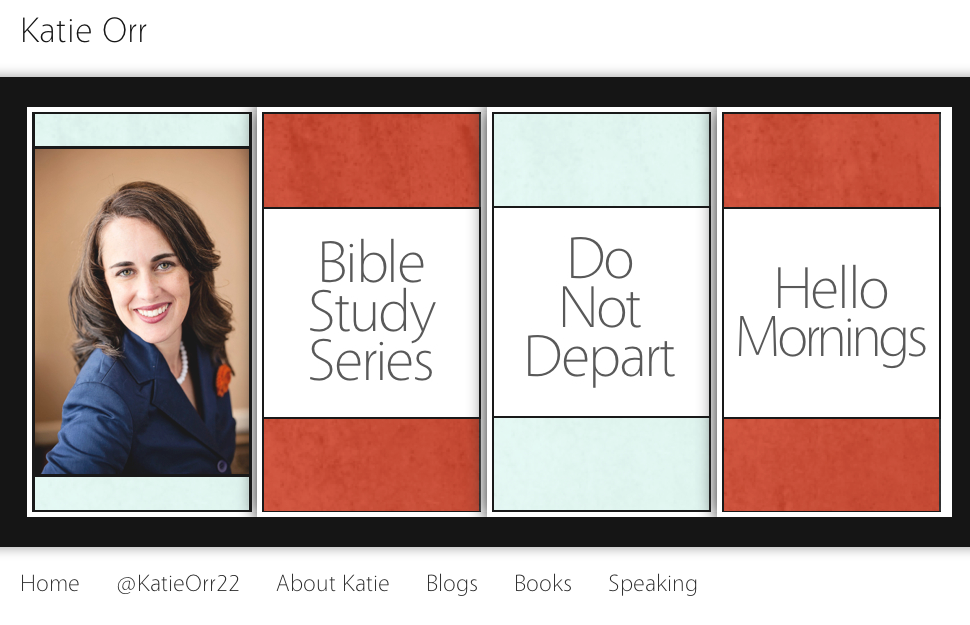 I'm Taking a Blogging Break
I am going to be fairly quiet around here as I work on these projects, and a few others I have up my sleeves. My husband graduates from seminary in a few weeks (HALLELUJAH!) so we'll be taking a family trip to New Orleans, and we have loads of other fun summer plans. So, I'm not sure when I will be back to regularly blogging here at Living Devotionally. I'm still praying through that.
But for now, I know He is asking me to lay this blog down for a while. I will miss you all, but you can still catch me monthly over at Inspired to Action and Do Not Depart!
(Though, I'll be back soon with a review of The Explicit Gospel! Here's a peek:)


Katie
https://katieorr.me/wp-content/uploads/2018/07/Katie-Orr-Bible-Teacher.png
Katie
2012-05-01 12:54:21
2015-01-09 16:42:09
Fun projects and some big news...